As I have said I am partial to a blonde with big titties. And because of that, I managed to pull off this AI porn girl and she came out pretty damn realistic looking. BUT! Something happened on my way to publishing. Or maybe its my screen. But read on to find out what and also take a look at the two images of the blonde girl below.
To get a blonde girl I have to use the words Blonde and Blonde hair. Now for anyone yelling that Blonde does not have an E at the end, you are partially right. Blonde is a woman. Blond is a man. Thanks English language being being weird. Ok Now that we have that out of the way. Big titties are, well big titties and I love them. I also used the word realistic and if you ask me this first photo came out that way. She looks real if a little air brushed. Click here for live webcams.
But the engine I am using only gives me a 512×512 image and for me I think that is kind of small. But on another page it offers to double the size. And I have done that to several with no noticeable change. But for some reason when I doubled the size of the Blonde with Big titties, Well she got kind of toonish looking. At least to me, so I wanted to ask your opinion.
Make some comments below and let me know what you think. In the mean time if you want to catch some of the hottest live webcams. Click one of the images or here <---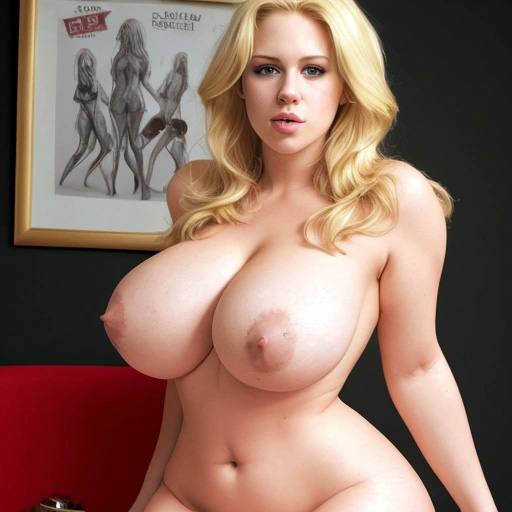 And this is the bigger one that looks toonish to me. What do you think? Click to watch webcams only!